Our Guiding Principle – as the vital representative of our foundations and believings – is our basement for how we successfully collaborate with our customers. Adding a real value.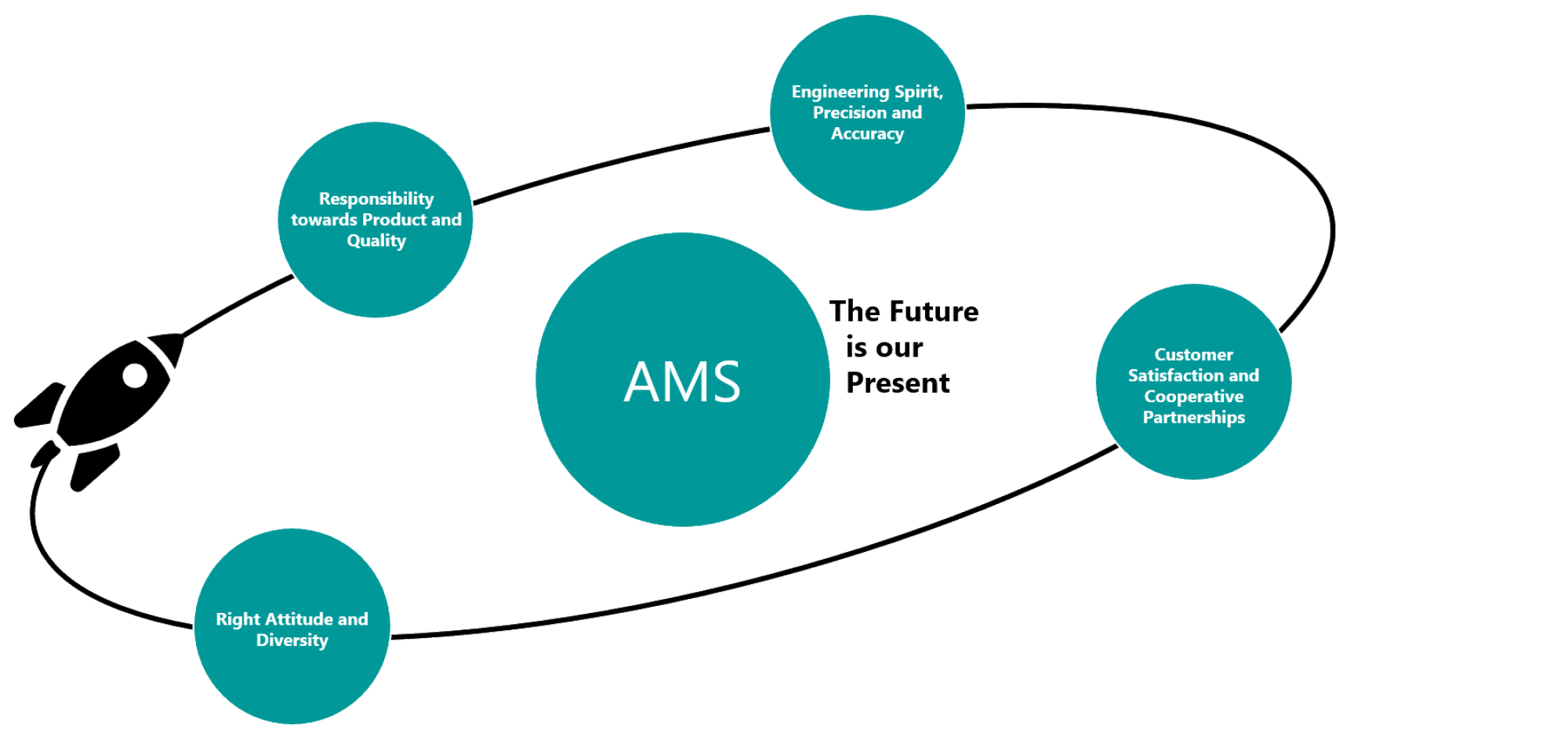 Vision
We make the world smarter through the sophisticated technical solutions we develop.
Mission
We are improving the success of your business by developing sophisticated technical solutions that perfectly suit to your needs. Therefore, we are the preferred partner in development and production of electronics, mechanics and in assembly.
Due to our holistic way of thinking we can not only create sophisticated solutions as the result but adding real value through over the whole lifecycle of collaboration.
Our Value Proposition:
Our Value Proposition is an integrated part of the way we collaborate during our daily work both internally and externally with our customers.
Responsibility towards Product and Quality
We develop and produce well-engineered electronical and mechanical solutions, that are delivered in the agreed form and time.
Engineering Spirit, Precision and Accuracy
We create innovations through engineering spirit, where we dare to walk even unknown paths.
In production, our high precision ensures marginal error rates, which we finally eliminate through sophisticated test procedures.
To ensure that, we design our products with high accuracy – always longing for the perfect result.
Customer Satisfaction and Cooperative Partnerships
Customer satisfaction is our path to success, which we most likely reach through cooperative partnerships.
We want to understand our customer´s technical challenges in order to be a present and reliable partner, always finding the most sophisticated solution.
Right Attitude and Diversity
We achieve the best results through employees having the right attitude towards continuously proceeding "the AMS way". In order to do so, we see diversity as an enrichment, such that strengths work out complementary.
We live mutual respect, appreciation and tolerance. This is how we shape together.
This is AMS.
The Future is our Present