Labels and their versatile requirements for a label feeder
Control labels help to optimize processes and reduce operating costs
You monitor an electronic production line worth several million Euros that needs to operate smoothly and profitably??

In choosing appropriate labels are not only differences in the price.
Our Label Feeders from the ALF product lines ALF12, ALF14 and ALF19 work reliably with the majority of materials on the market.
We tested different labels over very long periods of time to ensure a stable flow identification with our label feeders.
Labels have a wide variety of characteristics
Labels differ in terms of:
Height
Form
Surface area
Color
Adhesive Type
Adhesive thickness
Drying time
Type of film
Film thickness
Temperature range
Durability
Removability
Solvent resistance
Detergent resistance
Readability
Transparency film
etc.
Static charge and transparent material are an issue when processing plastic labels – which our Automatic Label Feeder ALF handles with ease
Static charge is an issue when processing plastic labels. Our label feeders are designed accordingly, so that effects are avoided.
Regardless if intransparent barcode labels, semi-transparent capton material or fully transparent protection material: the newly designed label sensor used across all ALF14-models and above supports them all.
Related content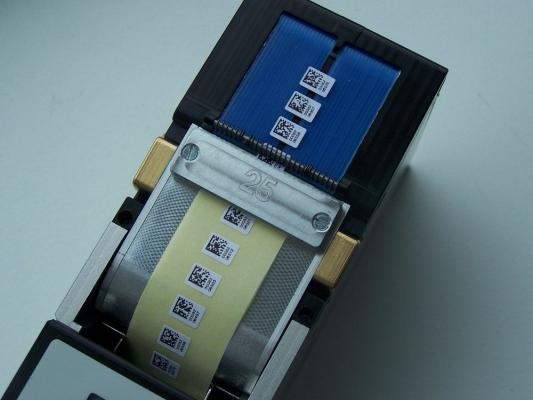 Die Gewährleistung einer lückenlosen Rückverfolgbarkeit von Bauteilen und Baugruppen hat sich in den letzten Jahren in der Elektronikfertigung flächendeckend etabliert. Setzen Großunternehmen auf kostenintensive Laserbeschriftungs- und Drucklösungen, so stellen diese für insbesondere EMS-Dienstleister der KMU selten eine wirtschaftliche Alternative dar. Eine funktionssichere Abhilfe schaffen die Automatischen Label Feeder ALF-Produktlinien aus dem Hause AMS – bei niedrigen Investitionskosten.
Erfahren Sie mehr über den Anwendungsbereich der Rückverfolgbarkeit: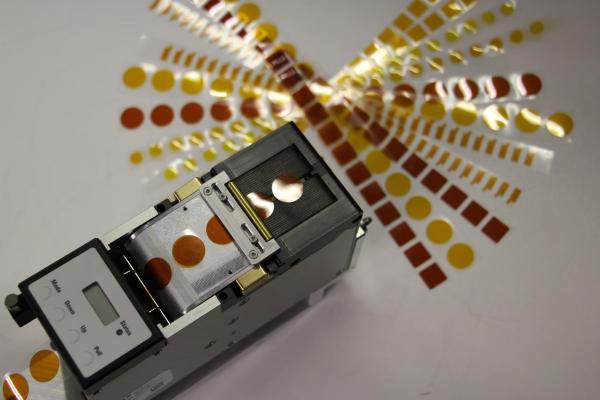 Neben der Gewährleistung einer lückenlosen Rückverfolgbarkeit von Baugruppen durch die Anbringung von Etiketten stellt die Maskierung (Abdeckung) zum Schutz einzelner Bereiche von Leiterplatten (z.B. Steckerleisten, Montagebohrungen etc.) für die Prozesse des Conformal Coating und Wellenlötens einen weiteren bewährten Anwendungsbereich des Automatischen Label Feeders ALF dar.
Erfahren Sie mehr.